Lucknow: Fire Of Grace

- The Story of its Renaissance, Revolution and the Aftermath

Amaresh Misra

1998
HarperCollins Publishers India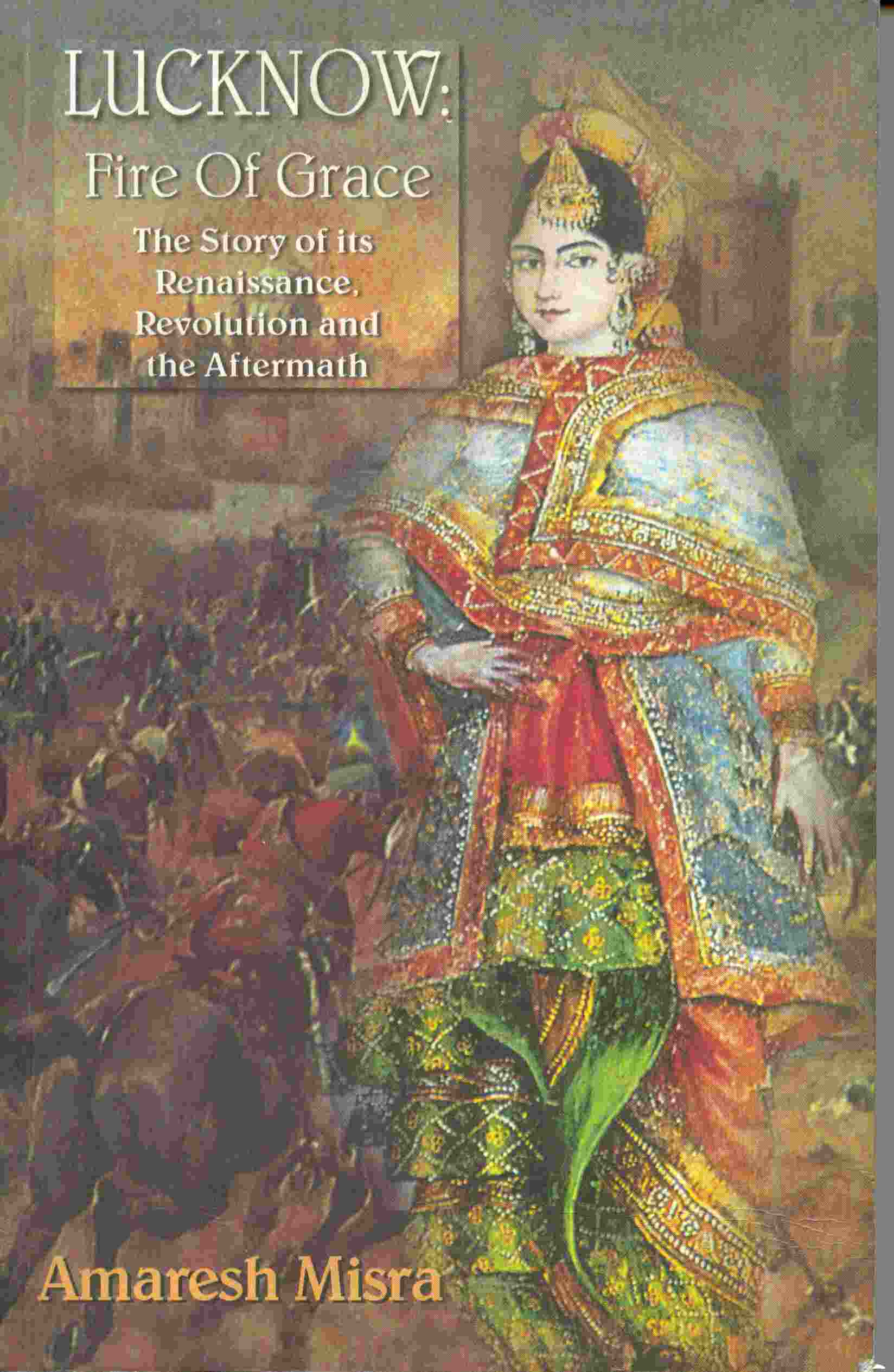 About the Author: Amaresh Misra is a freelance writer, historian and poet, doing his Ph.D in Modern History from Allahabad University on the social and cultural attitudes of the middle classes of north India. He is a political columnist for the Economic and Political Weekly of India, besides contributing regularly to The Times of India. He is also a scriptwriter and is set to direct a television serial on 1857 for a reputed channel.

The contemporary photographs are by Ravi Kapoor, a prominent photo artiste of Lucknow with a special interest in architecture and heritage.
From the backcover of the book :
Lucknow: Fire of Grace is the first, full-length, historical and contemporary narrative, covering a time span of more than 250 years, from 1722 till the present, of the Indian subcontinent's most fascinating city culture. At a time when the Mughal Empire was breaking down and the British hegemony was as yet not established, a wazirdari arose in the Mughal suba of Avadh which later developed into a kingdom.
Led by Mughal officers and adventurers of Persian origin, this wazirdari marked a break in world culture. Symbolizing the iron and rose gesture of Asiatic capitalism, it guided the Indo-Persian impulse of Empire building, in operation since 1206, to a revolutionary culmination. Combining power, aristocracy, grace, freedom, science, subterfuge and style, an Indian, modern secular renaissance, a Ganga-Yamuni tehzeeb arose from the depths of a fierce Thakur-Brahmin-Sheikh-Sayyid-Mughal-Pathan-Ahir-Pasi society. Ram, Mohammed, Krishna, Ali, Akbar, Tulsidas and Wajid Ali Shah, became one. Avadh was the last kingdom to be annexed in 1856 and Lucknow offered the fiercest resistance to the British in 1857. The city was destroyed in the aftermath of the great revolt as it presented a gestural, political, economic alternative modernity. Despite paying lip service, the India of Gandhi and Nehru moved away from its legacy. The living symbols of the past were allowed to die down. 6 December 1992 appeared as the final blow. But Lucknowis do not wallow in an existentialist crisis. Beaten in many ways they are still stoically defiant about their achievements. The book gives a mnemonic shock as it redefines the Indo-Persian, Lucknowi way of beauty politics, cuisine, fashion, architecture, money making, sensation, 'ada', 'azban',honour and culture as authentic Indianness - in oppostion to Hindutva. Jinnah's two nation theory, and Nehruvian 'pseudo-anglicised secularism. In the light of Indian society's contemporary crisis, brought upon by external pressures and internal backwardness, this is also showcased as the way to a new future where a modern national character speaks the language of hardboiled Hindustani passions and ideas, and gathers courage, once again, to shake the world.